AVETMISS NAT files are text files that include the relevant data to submit to the https://avs.ncver.edu website for submission. Having an AVS software sign-on is required for submitting the NAT files to meet AVETMISS compliance. Keep in mind prior to exporting:
Course date and registration information will be exported only from course dates marked as 'completed'
Documents must also be linked to a valid contact to be exported
Only activities with an Outcome Identifier - National will be exported.
How to export AVETMISS NAT files
Wizard
There is a wizard within coursesales.com that will take you through the steps. We suggest you use that to get you initial NAT files and export summary to investigate missing records.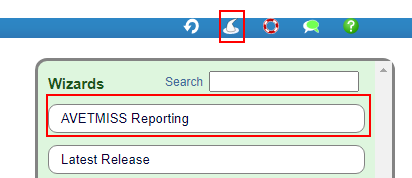 Step 1) prepare the data for export
Ensure that all your course modules have a subject identifier see Publish>Options view the course modules
Cancel all test, duplicate and erroneous documents - to exclude them from the export.
Step 2) export the AVETMISS NAT files
Export the NAT files for reporting by doing the following:
Navigate to Export > AVETMISS
Enter the reporting date as a batch id, eg: 20210206a
Choose the dates that you wish to report on eg: 1 Jan 2020 to 31 Dec 2020
Tick 'Government Funded Reporting' if:
You have not changed that status of your courses to 'completed' ie if you take continuous enrolments
You have course dates that ended last year but have topics/units which are completed this year
You are exported state funded data
Enter a value in 'Funding Source State Training Authority' if:
you need to filter records to report on enter the filter value
Tick 'Log records which are not used'
To get advanced information (will include records that would otherwise be exclude from the reporting log files)
Click 'Run AVETMISS Reports' to be emailed links to the results.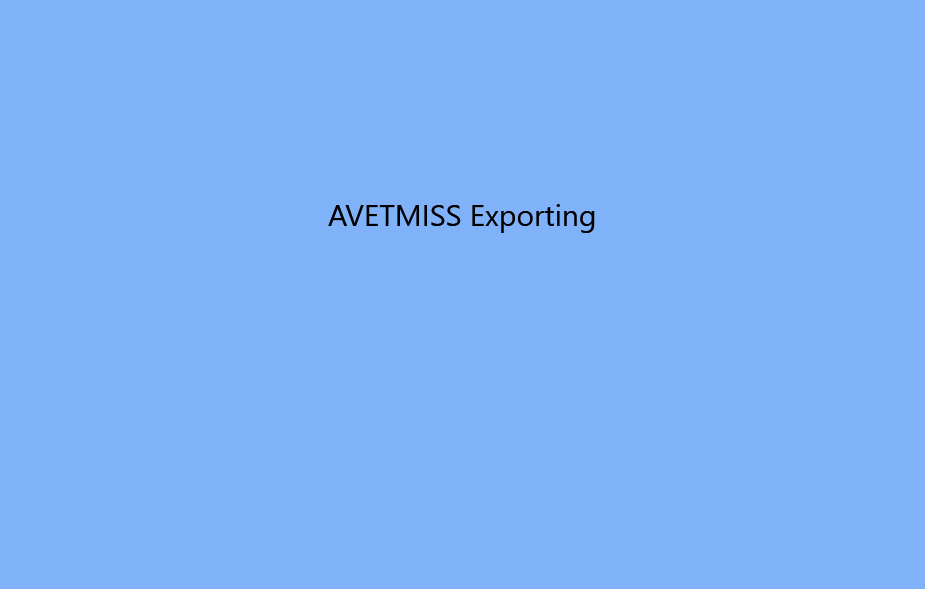 Step 3) Check the data export summary
Get to the export summary by clicking the link 'View list of records not exported' in the email once the AVETMISS export is complete. Data is excluded that does not have expected records eg documents without contacts or outcomes. An export summary report includes all the records that have been excluded for what ever reason.
The export summary report looks like this: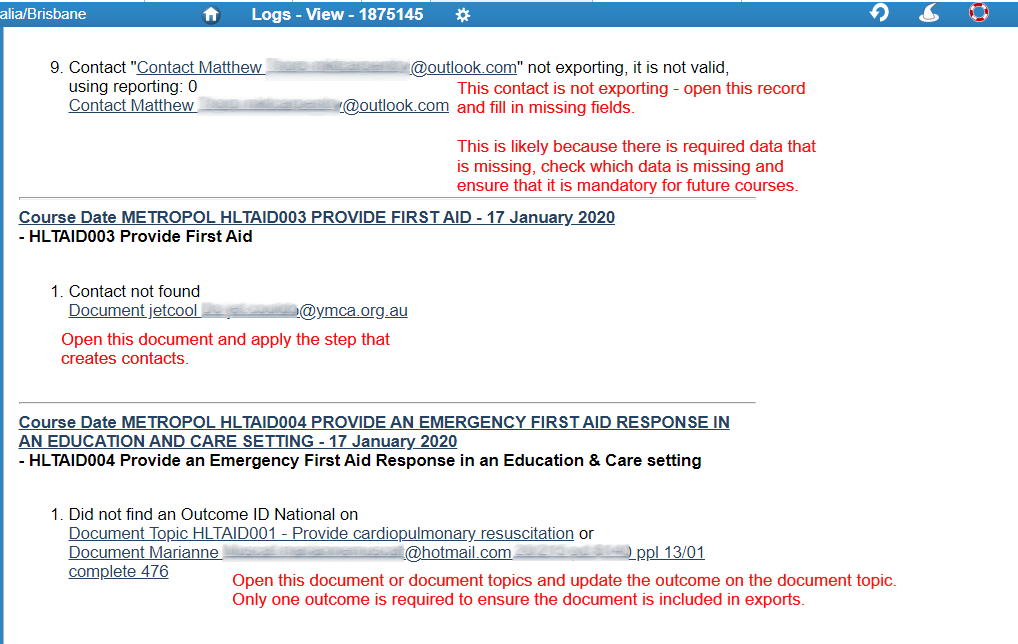 Common reasons for export summary alerts
Contact XXXX not exporting, it is not valid, using reporting: 0
Looks likes the contact does not have the correct data for a valid export, likely data is missing from the contact record, update the data at the document and apply the 'Update student details' step or update on the contact record.
To ensure this does not happen in the future edit the form-based field states to make fields mandatory for the following field states: Public, Student Portal, Trainer Portal and Admin. Remember to save and publish forms.

No Contact found
No contact has been found for the document. With no contact record they will not be exported in AVETMISS. The contact is usually created when the USI is Verified. Perhaps these students don't have valid USIs? If you want to check on all students that don't have their USI verified please visit this page: Status History
Other reasons for this to happen:
If the contact form has fields that must be mandatory but these are not supplied then the contact is not created. Best to ensure that all fields on a contact form are optional, ie editable.
If you added support for single names and didn't make surnames non-mandatory on your contact form then this could be the same issue.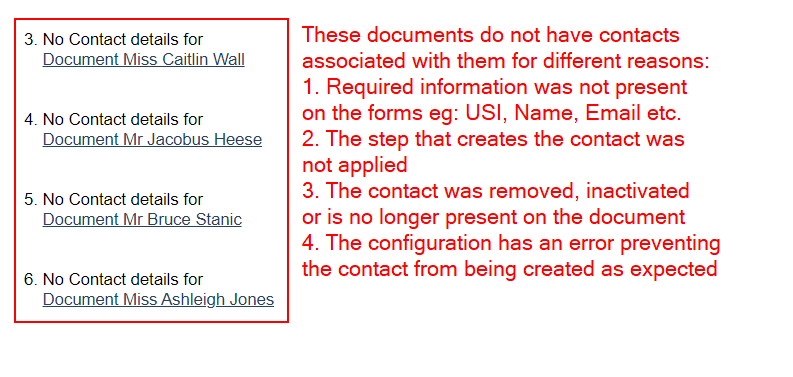 No Outcome found
Fix up where documents have no outcomes specified, by opening the document topic and choosing an outcome, or updating all outcomes on a course at once.

Keep in mind the following when checking your data:
Is it expected that this course date and the documents should be exported? ie if this is a non-accredited course it may not need to be exported.
If you see repeated errors check to see if a change to the configuration would help, eg create the contact earlier or validate the data on the form.
If outcomes are not being recorded you may wish to check who is responsible for this - and provide training.
If outcomes are not being recorded it is likely the statements of attainment (SoA) are not correctly being created, as the outcome determines the units to appear on an SoA.
Funding Source National on
This means that there is no value for Funding Source National on the document/enrolment - so you need to update this field.
Step 4) Check the CourseSales.com data warnings
Get to the list of data warnings by clicking the link 'Fix data issues' in the email once the AVETMISS export is complete. If the courses contain AVETMISS data but the data is incorrect then these are found in the logs as data warnings. This is to check the data for completeness and address errors in the 'data warnings' found on the log entries within coursesales.com.
Step 5) Repeat step 2
If you do another AVETMISS export you can then check to see if there are any more records that will not be exported for any reason.
Step 6) Upload to NCVER to validate the data, repeat Step 2 as required.
Once you do an export and are happy that the records are complete you can then download the files upload to the AVS software for NCVER validation.
Download the files by clicking the link 'Download the files' in the email once the AVETMISS export is complete, click on each of the buttons to the right to get each NAT file.
Upload the .zip compressed file you just created and upload files from the zip, then validate your NAT files. Then you will likely see a screen like this:

When you click on the Error text links you will then see something like this: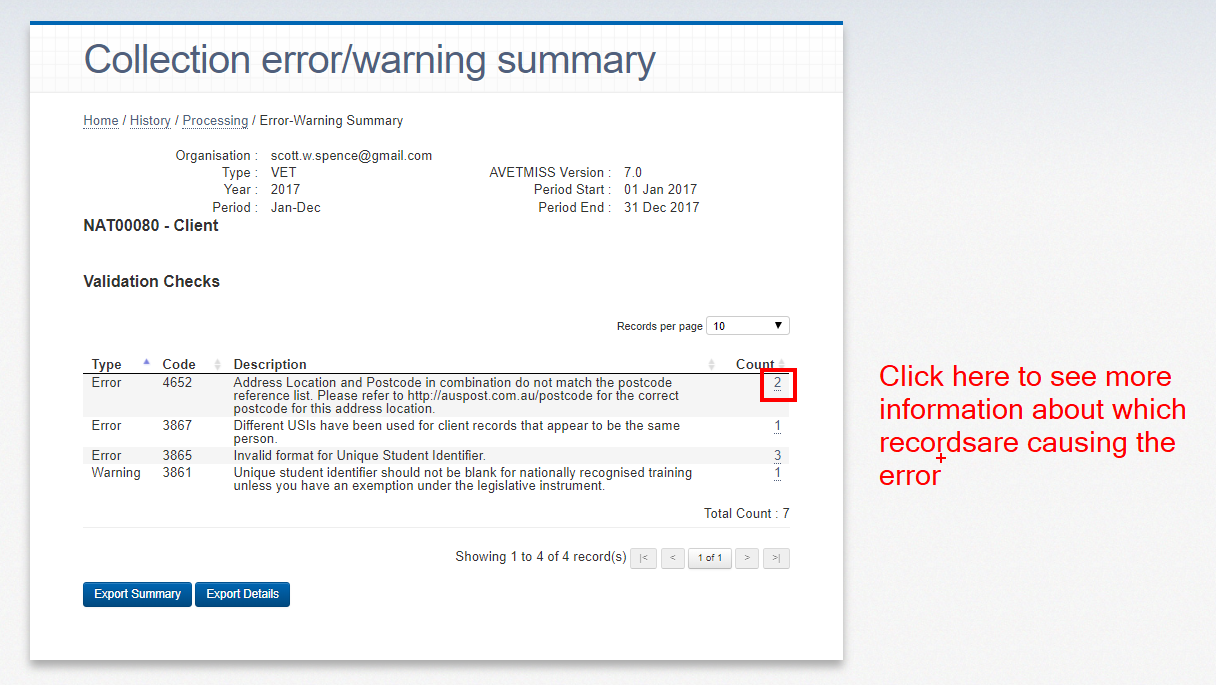 Clicking on the numbers then takes you to the actual records that have the errors: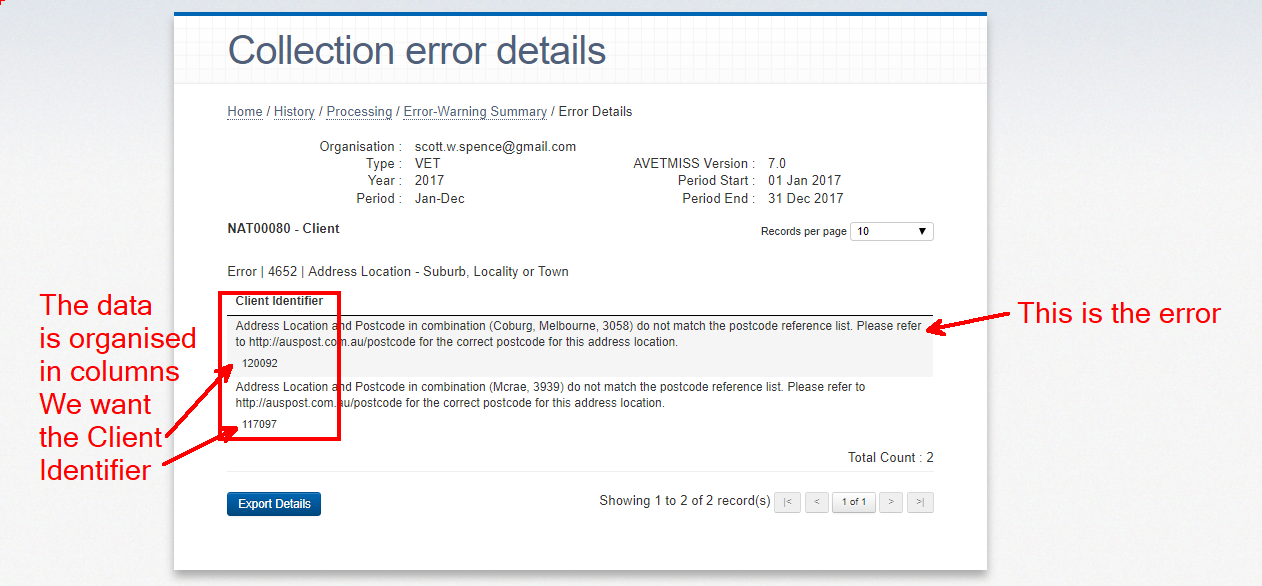 Then take the Client Identifier within coursesales.com visit Contacts>By ID and Enter it into the 'Contact Internal ID' field. See the question below 'How do I find the contact referenced on the AVETMISS NAT files?' for more information.
If you need to troubleshoot errors from avs.ncver.edu.au please see the The AVETMISS error database
General questions about data errors within coursesales.com
How can I check that the data in the AVETMISS export is what I expect?
How can I check if the numbers in the AVETMISS export are correct? It is important that you check the numbers of students and enrolments match what you would expect.
If you want to get an idea of what you should be expecting use the following documents: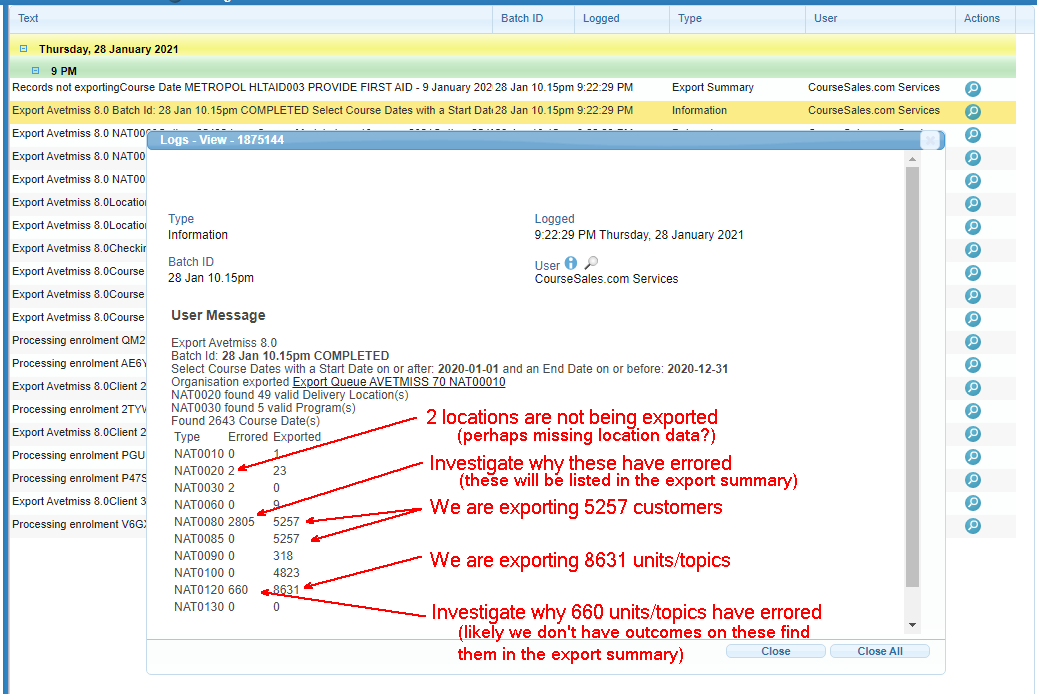 Why are there no NAT0085 errors when there are NAT0080 errors? AND why would there be no NAT00120 errors?
You might see the result below and wonder:
a) Why would there be 206 errored for NAT0080 but not for NAT0085? b) Why would there be nothing errored on NAT0120 when each contact should have an enrolment?
This is because it stops trying to export the first time it sees an error, to avoid double counting.
 1189601
 Export Avetmiss 7.0
 Batch Id: batch52 COMPLETED
 Select Course Dates with a Start Date on or after: 1/1/2015 and an End Date on or before: 6/1/2015
 Organisation exported Export Queue AVETMISS 70 NAT00010
 NAT0020 found 16 valid Delivery Location(s)
 No valid records found for NAT0030 Program(s)
 Found 5 Course Date(s)
 Type*   Errored Exported
 NAT0010 0*  1
 NAT0020 0*  2
 NAT0030 1*  0
 NAT0060 0*  3
 NAT0080 206 1235
 NAT0085 0*  1235
 NAT0090 0*  0
 NAT0100 0*  0
 NAT0120 0*  1988
 NAT0130 0*  0

What do I do if I find that I have duplicate contacts?
This could be due to customers having used the same USI as another person or same email address, or a customer using another student's document/enrolment and replacing with their own information.
Append to the surname of one of the contacts "To Delete"
View the documents for that contact, and move the documents to the other contact (just change the contact on the document and save the document)
Find the contact with the 'To Delete' surname and change that contact status to 'inactive'.
Why does coursesales.com exclude some records that don't have AVETMISS data?
This is designed so that non-accredited training can be easily excluded from AVETMISS reports and you only have to award outcomes for those units completed.
Data warnings
Filter the logs using the AVETMISS export batchid and choose 'data_warnings' The AVETMISS error database
CourseSales.com Error messages (data-warnings) during AVETMISS export
Warning some XXX were not exported because they are not used - happens when we find NAT00020, NAT00030, or NAT00060 records which are not referred to by any course which is being exported.
No valid data for XXX - A field which is mandatory in the export does not have a value. Enter correct information in the field(s).
XXX will not be exported - An entire record will not be exported because there is at least one data validation error
No valid records found for XXX - There were no valid records that could be exported - eg no Subjects passed the validation rules
The Organisation does not have a valid Form - A user with Manage permissions should setup a valid AVETMISS form on the Organisation and complete any fields
NAT0030 Tried to find Active Qualification Options, but found none, exiting - Looked for Options of the type Qualification, but found none. Fix by setting up Qualification options.
No subjects found - Looked for Options of the type Subject, but found none. Fix by setting up Subject options.
No contact Id found for XXX - Processing an Enrolment, and could not find a corresponding Contact to export. Resolve by linking the Enrolment to the correct Contact
Contact
Previously exported contact Id XXX - Information that the Contact has already been exported, no action required
Did not find Qualification. Contact Qualification has no Program specified - No Qualification record for the Contact.
No Program Id for XXX (Contact) - The Qualification record is missing a Program Identifier
No Client Id for XXX (Contact) - The Qualification record is missing a Client Identifier
No Year Completed for XXX (Contact) - The Qualification record is missing Year Completed
No Issued Flag for XXX (Contact) - The Qualification record does not say whether the certificate has been issued
Enrolment
Did not find a Subject record - Link a valid subject record to the course
Did not find a Location record - Link a valid location to the course
Did not find a Qualification (Program) record - Link a valid Program record to the course
Did not find a Client ID - Enter a valid client id on the Enrolment
No Course Date, so cannot determine Location - Make sure the Enrolment is linked to a Course Date
Course Date does not have a Location - Make sure the course date is linked to a valid location
Not expected to happen
XXX does not have a valid Form - happens if there is a Document or Option without a valid published form.
No locations found - There were no Options of the type Location
General questions about data errors within AVS software
I am getting errors telling me I have duplicate USI values - and looking at the data I do, but these are valid students who have enrolled in two separate courses?
Usually this is due to two contacts being created from two separate registrations. Take a look at your process rules, if they match using email address you might find that looking at the documents will show that different email addresses have been used for each document. If you are matching with email addresses then the email address will be considered the unique identifier, using different email addresses will mean two contacts are created. The solution is to manually match the documents to one contact (just select the preferred contact on the document and save using a process step which will apply a process rule that creates a contact).
Common problems that cause validation errors by the AVS software
AVS software will not recognise the files - you have them in a folder in the zip, or have changed the names (ie NAT00080 (Copy 1).csv will NOT work) - Solution: change the file names, or download into a new directory
You make changes but these don't get reflected in the reported files:

You updated documents and have not waited for the fields to update the contact record - Solution: Wait until the contact record updates, or update the contact record directly. If after waiting the contact record does not update, see next point.
You updated some documents but the process step you used is not configured to update the contact record - Solution: alter the process step you are using to update the contact or use a process step that does update the contact record.

Data records in the NAT files are more than you expect - You used the same batch number and have ended up getting entries that double up, eg. two organisation entries.
Common questions about the setup or functioning of CourseSales.com with AVETMISS
How does CourseSales.com update Module/Unit of Competency Codes and Names, as found on Training.gov.au (TGA) http://training.gov.au
These are maintained centrally by us using the lists provided by the authority (everyone uses the same version, there is no user maintenance of this information)
I did an AVETMISS export, and this led to a set of log entries with recommended fixes. One mentioned a document, and linked to the document from the contact name, the other mentioned a contact and linked the contact from the contact name. Why is this?
What displays here is controlled by the Name tick boxes on the respective Forms. The surrounding text says whether it is a Contact or an Enrolment. The text like "Scott Spence" gives you information about which record it is - ie it comes from the specific form, so if you are looking for a record it should be easier than remembering the number.
What can I edit on the AVETMISS fields?
The field names and labels can both be changed without ill effect. AVETMISS fields are identified by their Internal Export Id. For the export process to work, the fields must exist together on the correct form, but they can be in any order. In some cases users can change the type of field - eg listbox to radio buttons. Users can also use normal form features like sections, hide/show, with AVETMISS fields.
How do I cater for RPL and credits for units?
You should set up your course modules as if using the Delivery Mode Identifier when training. You only need to change the outcome on the document topic to issue an RPL or Credit, CourseSales.com will automatically add the correct Delivery Mode Identifier (no matter what is on the course module).
AVETMISS data requires the Delivery Mode Identifier to be a specific value (NNN) for RPL and credits.
If the field "Outcome Identifier - National" (found on document or document topic enrolments) is any of the following:
60 — Credit transfer/national recognition 51 — Recognition of prior learning granted 52 — Recognition of prior learning not granted
Then the field 'Delivery Mode Identifier' (found on the course module) will have the value:
NNN Not applicable (RPL or credit transfer)
Then the field 'Predominant delivery mode' (found on the course module) will have the value:
'N — Not applicable' indicates recognition of prior learning
Add individually or add as a compressed (zip) folder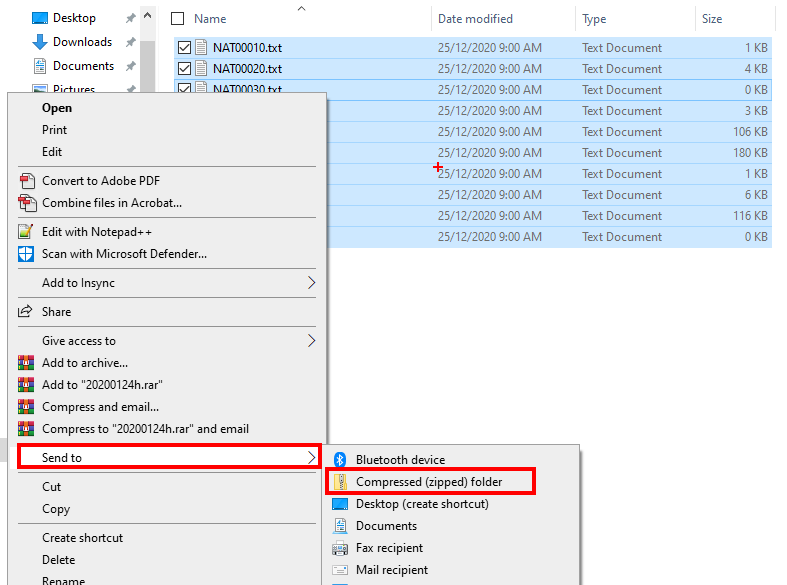 How do I file a nil AVETMISS return?
If you are just starting out, retiring an RTO or have had a bad year for Nationally Accredited Training you may wish to file a nil AVETMISS return, that is with NO registrations.
Using the AVS online software to submit a nil AVETMISS return
Read this AVS user guide (specifically Section 4 – Nil returns) and learn how to submit a nil return. Basically login to avs.ncver.edu.au, select the blue Nil Returns button on the homepage or select Nil Returns from the Collections drop down menu, Select your organisation, Select VET Provider Collection, Select the year, collection period, agree to terms and submit. Note that it is only possible to submit a Nil Return to an open collection period, Out side of this period see below.
Non-AVS method to submit a nil AVETMISS return
If you wish to this but not use the online AVS software and your RTO did not offer any nationally accredited training over the past collection period/calendar year (1 January to 31 December) the CEO of your RTO will need to email support@ncver.edu.au stating that:
The RTO conducted no nationally recognised training delivery or assessment of any students throughout .

No other organisation conducted any nationally recognised training delivery or assessment of any students on behalf of the RTO throughout .

The RTO issued no Australian Qualifications Framework certification testifying competence in any nationally recognised training qualification, course or unit of competency, throughout .
NCVER will then advise the regulatory body of the nil return for your RTO.
That simple!
Cancelling a document (enrolment) for a student
When you cancel a student enrolment in coursesales.com it is no longer exported when creating AVETMISS NAT files. But what about when you wish to include the enrolment (document) in the AVETMISS files and have the outcome 'withdrawn'? In this case you don't have to cancel the document, you can just leave it 'registered'.
Other options if this does not work for you are:
Create a step that instead of cancelling the registration changes the enrolment to 'enquired' - this will remove it from the Registration List
Transfer the enrolment to another 'cancelled students' course, the document topics can stay with the document so AVETMISS exports can still occur. Be sure that the venue of the course you transfer the enrolment into is valid for AVETMISS exports.
How do I find the contact referenced on the AVETMISS NAT files?
Errors from the AVS software often reference a Client Identifier. Unless you are using your own manual Client Identifier (not recommended) you can use this Client Identifier as it is actually a CourseSales.com Internal Contact Id. Here is where you can enter that number to edit the contact record:

Note
If you update the contact, but then update a document you might over-write changes you made to the contact
Note
If you find your Client Identifiers are not numbers or do not find the contact see if you have the field AVETMISS Client Id on the contacts and documents instead. If this is the case you need to use the filter option in contacts to find the contact. As the Client Identifier field over-rides the default ContactId when present on the contact form.
Once you are editing the contact within coursesales.com you can then use it to do a few things:
Update the details on the enrolments (documents), usually to fix errors found on the NAT0120 files
Update the contact directly for any errors, usually fixing errors found on NAT0080 or NAT0085
Remove duplicate Contacts - this involves moving the documents from one contact to the other contact and then removing the original contact. (to help with this we recommend you keep a notepad handy or rename the Contact so that you can differentiate which you want to remove!)
Update any qualification/program errors, eg NAT0130
What fields, if blank nor not present, will prevent NAT file exports?
You need to be sure that the following fields with values are present for CourseSales.com to export
Contact
Date Birth;
Indigenous Status Identifier;
Given First Name
Surname
Postcode;
Sex;
State Identifier;
At School Flag;
How does CourseSales.com work out the start and end dates for AVETMISS activities (NAT00120)?
Short answer: by default the activity start and end dates come from the course date, otherwise they come from the document topic. These are the dates use for AVETMISS NAT reporting and in Statement of Attainment or Record of Results.
We have further have documentation here: Course dates, topic dates and how these appear in certificates and in AVETMISS NAT files
What what happens when the Document Topic form only has one date on it. eg Activity End Date?
In that case the Activity End Date and be modified on the document topic form to match the actual date that the unit was completed. If left blank the course end date will be used for AVETMISS NAT reporting and in Statement of Attainment or Record of Results, if there is a date on the Activity End Date field then it will be used. 
Does CourseSales.com have an advanced check on the AVETMISS exports?
Use this for troubleshooting if you are getting errors:
https://.coursesales.com/t/tcs?type=33 to see if the error is caused by data issues
I love AVETMISS and would like to manage it all myself manually!
If you are a small RTO with 100 or fewer students then the cost of a student management system could be too large to warrent investment in the time and money.
Assuming you have plenty of time you can copy your paper based student enrolments into a spreadsheet or alternatively directly into the NCVER Data entry Tool - be sure to validate your student's Unique Student Identifiers (USI) before submission of your NAT files to the NCVER Avetmiss Validation Service and before issuing certificates. You may also wish to check that the postcode matches the suburb - required for NAT file validation.
How do I add information to the organisation record for AVETMISS?
The NAT0010 file includes all required information to uniquely identifier a Training Organisation. Additional AVEMTISS information is stored in the License Companies form, and unique fields for RTO organisation information. For those reporting to a state training authority you may need to include your state assigned identifier rather than your RTO identifier when reporting, add this value to the field 'External Identifier 1'.
Also be sure to put your locality in the field Address line 3 and the state in Address line 4.
I'm getting blank NAT files - what could be wrong?
Check the following:
Your documents are 'registered' (if they are 'enquired' they won't export)
Locations have all AVETMISS information including The jurisdiction field (but not necessarily set to any state)
Check that the courses you are exporting from are ending within the reporting period. If not then either change the end date or use the 'Government Funded Reporting' option which uses the dates on topics rather than the topics.
AVETMISS reporting service
Basic
What we do:
Remove any test documents from reporting
Check to confirm numbers in the report match those in the system
AVETMISS NAT file export from CourseSales.com
Do an AVS validation check - fixing any errors that can be fixed without your involvement
Give you instructions on any fixes that require your involvement eg absent outcomes, duplicate contacts, activity (unit) start end dates. absent student data, course configurations etc
Re-export once those changes are made, if more errors fix, provide guidance and re-report
Finally provide you with AVETMISS files you can upload, validate and submit.
Advanced
What we do:
Everything in Basic plus:
We seek pre-approval guidance to address errors that we could complete that you would otherwise make yourself, e.g. you can instruct us to assume the most recent contact should be kept while others should be inactivated, all courses are internal.