Wix is a popular website editor tool, it includes a number of plugins for event management and social media integration. However you don't need a special plugin to include your courses in a Wix site.
You can use the HTML app and follow our instructions to include your public pages within the wix iframe. You should use a link such as this (replace <shortname> with your organisation's shortname:
https://<shortname>.coursesales.com/public/courses?h=1

You can also customise the look with CSS files and function with JS files.
For a live example see here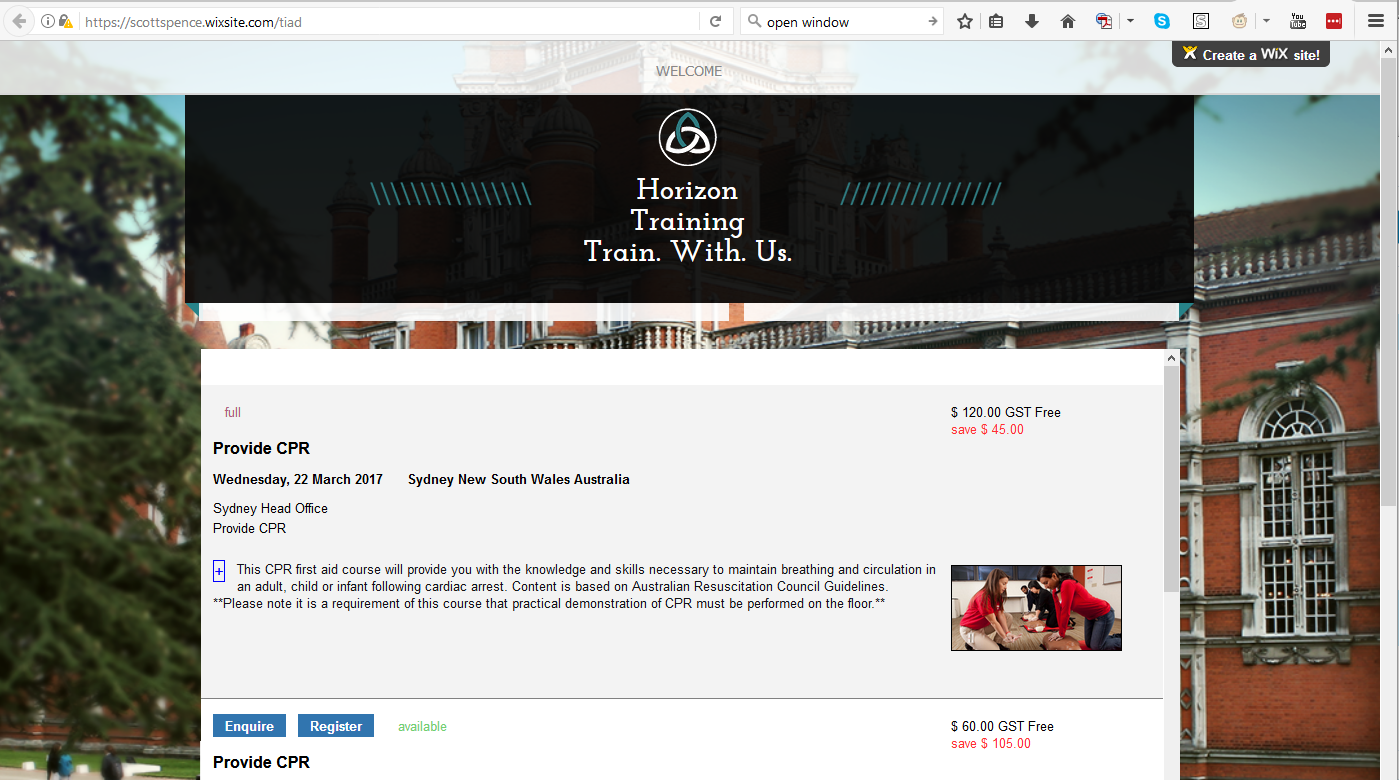 Add the Wix HTML app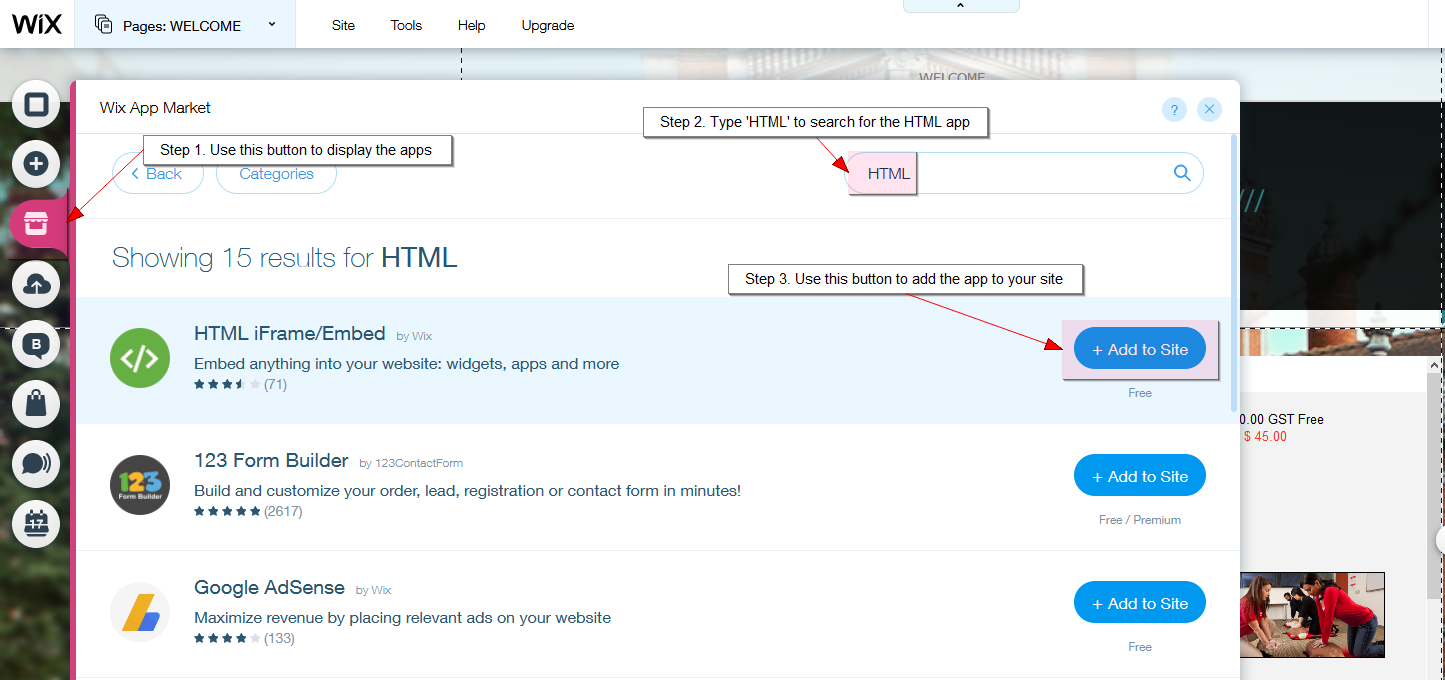 Configure the Wix HTML app