CourseSales.com keeps registration details in documents, and customer details in contact records. Contact records can be created automatically at registration, and then used to pre-populate registration forms when the administrator wishes to add a contact to a course.
Step 1
Go to contacts, and click the green plus sign button to add a document to a Course Date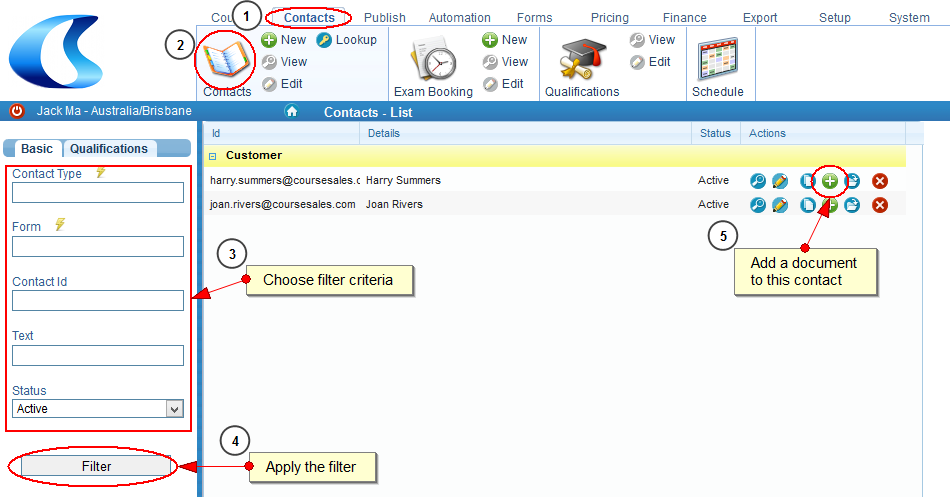 Step 2
Choose to filter the display your preferred Course Date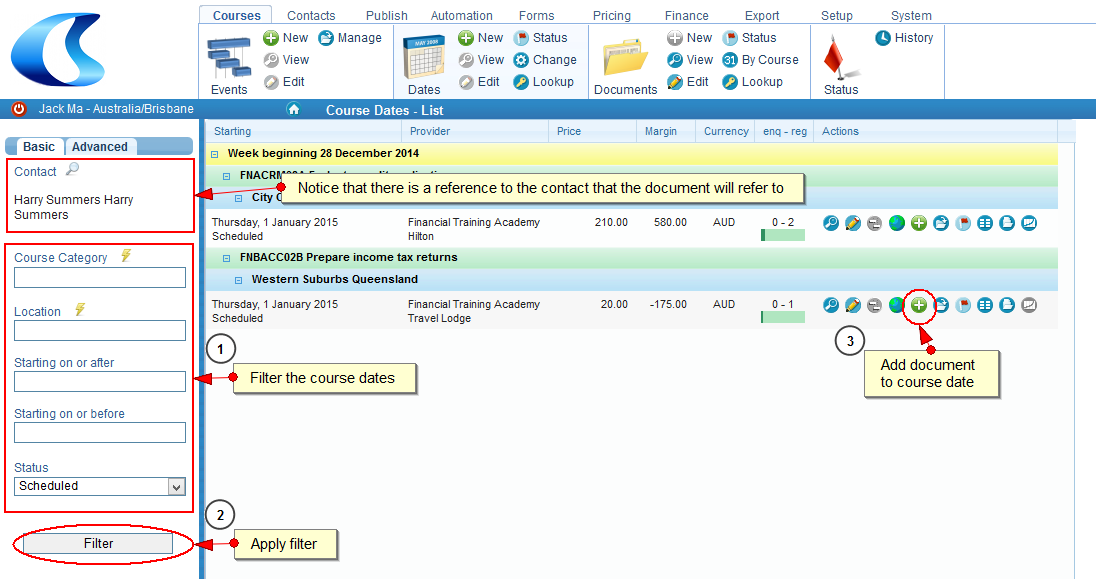 Step 3
Add a Document as you would normally.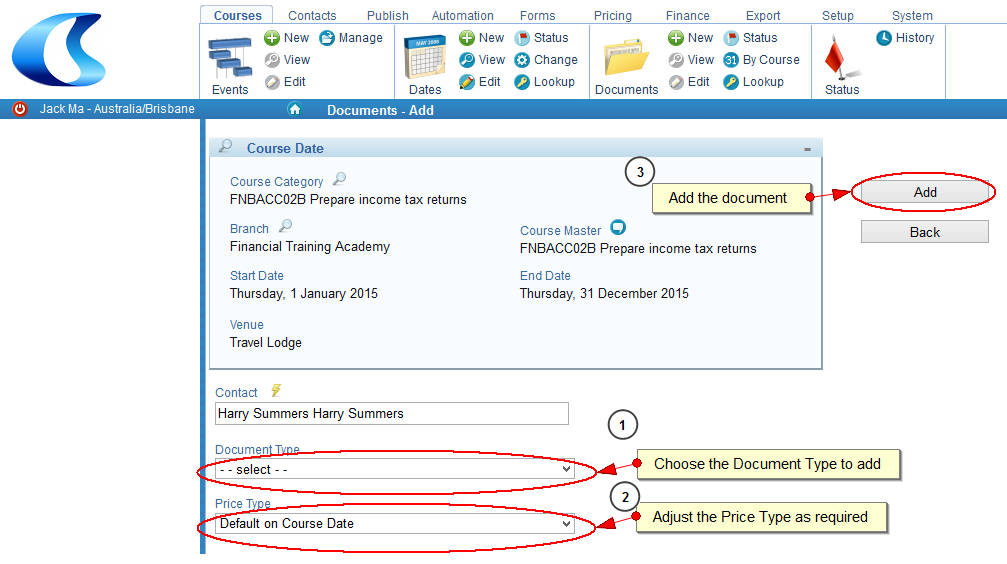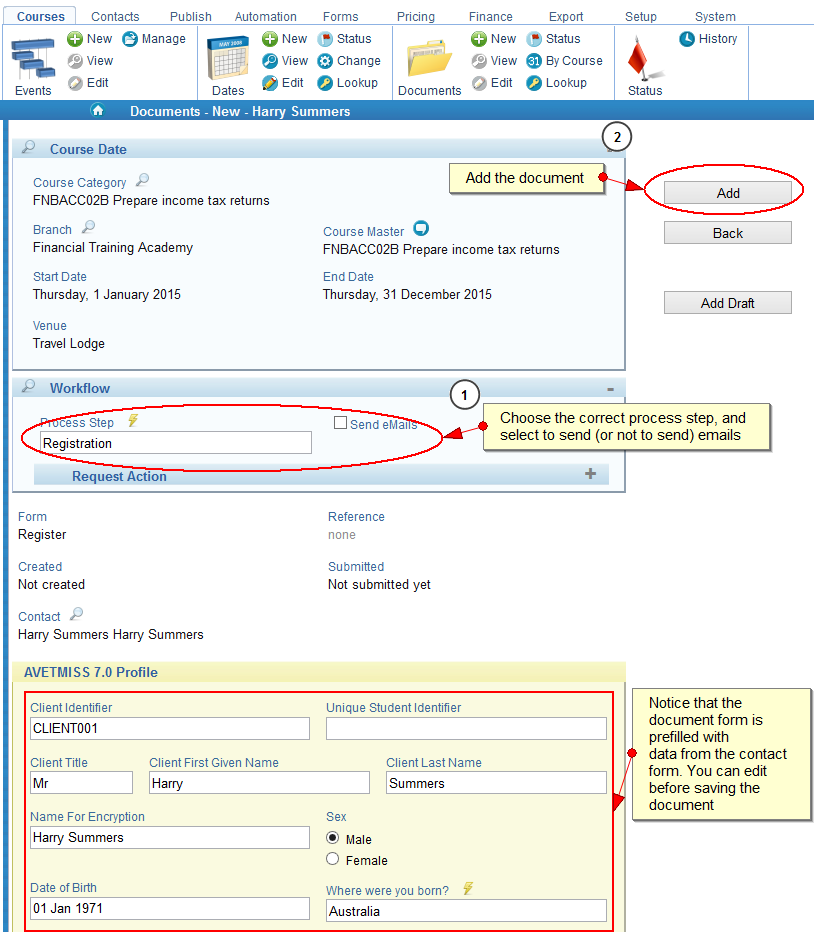 OR
Step 1
Go to Course Date Index, click the green plus sign button to start adding a Document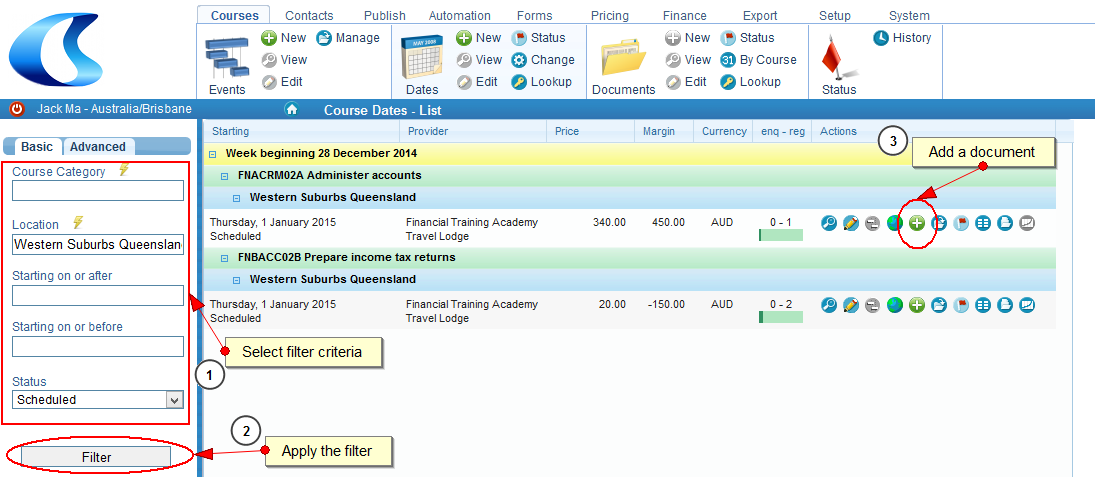 Step 2
Choose a Contact from the list, you can type the name, company or email to find the correct contact.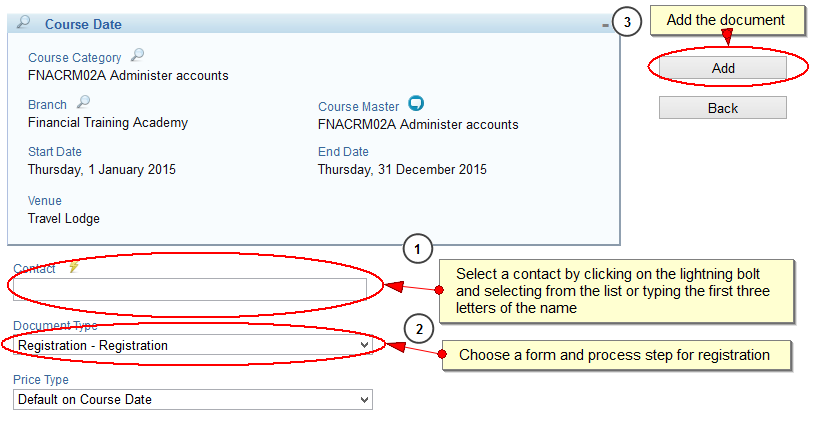 Note
Data only get copied from the contact to the document if:

The same fields are on both the Contact and the Document form
The fields are not Internal - eg Agreed Price, other than first name etc related to the participant.

You can also see all the documents associated to a contact when viewing the contact list by clicking on the folder with the arrow, the mouse over says 'View documents'

You can edit the contact associated with the document by editing the 'Contact' field.